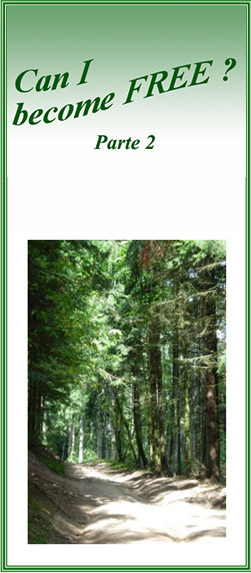 Certainly if I manage to accept myself as I am.

Every human being is an indisputable value in the eyes of God and of men. Each being is rich, marvelous, mysterious, almost unreadable, almost unfathomable. All human beings are alike by their qualities, by their natural gifts, by their richness of being, by their deep aspirations, by their dynamism. What sets them apart is the use each of them makes of their gifts and richness. Some, because of their background, feel attracted to developing qualities that will make them athletes, others to become thinkers, some may chose administration, commerce, industry. Some will be merchants, others will be buyers, etc.

Human beings have a multitude of talents and skills within them that will never be used, even if they are essential elements to developing a degree of autonomy.

If we knew only one of our qualities, if we set out to live it three to five times a day, our life would be totally changed in a few months.
From the Volunteers of God Collection, "Can I become free?"
Group associated with the Secular Institute, the Oblate Missionaries of Mary Immaculate

Can I become free ? Certainly if I manage to control my worries (part 1)
Can I become free ? Certainly, if I manage to achieve a certain degree of concentration (part 3)