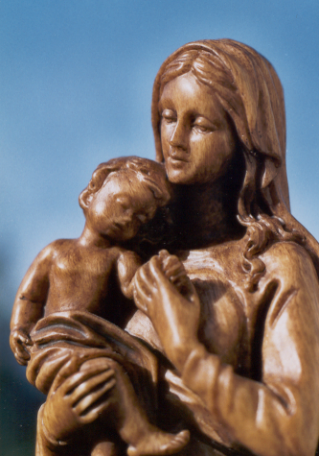 The Secular Institute The Oblate Missionaries of Mary Immaculate was founded by Father Louis-Marie Parent, O.M.I., in July 1952, in Grand Falls, New Brunswick, Canada.
In 1962, the Institute was recognized as a Secular Institute by the Church.
On March 24, 1984, it was recognized as being of Pontifical Right by Pope John Paul II.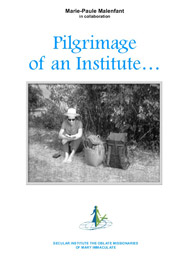 The Institute publishes its history
Marie-Paule Malenfant, author, guides us through the journey of the foundation and the growth of the Secular Institute The Oblates Missionaries of Mary Immaculate. « Pilgrimage of an Institute » is built on historic documents and is situated at the heart of this story since 1952.
Abundantly illustrated, the e-book includes a short biography of the founder, Father Louis-Marie Parent, O.M.I.; information about the spirituality, the General assemblies, the special events, for instance, the 60th anniversary of the Institute; and testimonies of the founding members. The original was published in French in 2014.
The English translation is available directly, free of charge, at the National Library of Quebec, clicking on the following link: