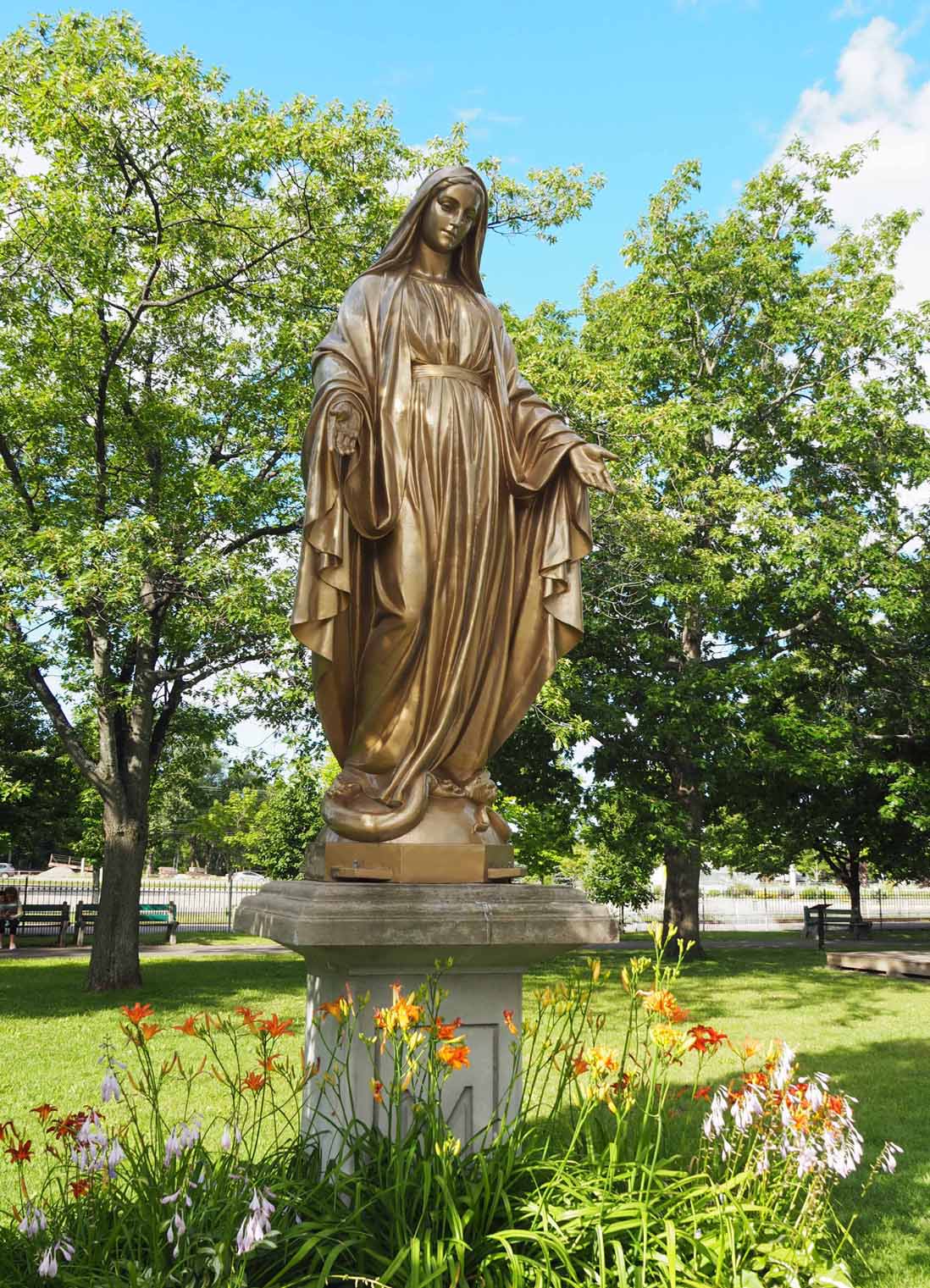 From the very beginning of the founding of the Secular Institute, The Oblate Missionaries of Mary Immaculate, Mary became a model for the Oblate, a source from which the Oblate could draw inspiration to live the Will of the Father and accomplish her mission in the heart of the world, in a spirit of service, charity and fraternity.

An Oblate is a consecrated lay person. Inspired by the example of Mary, she is dedicated to serving in the midst of the world, like a leaven in the dough.

Fully aware of the spiritual values received at baptism, she deeply desires to follow Jesus step by step in her evangelical growth.

After being visited by the Angel and accepting the Father's Will, Mary left in haste to be of service to Elizabeth. It is in this same spirit that the Oblate renders service, by being attentive to God's presence, cultivating a loving outlook on herself and others, welcoming events and working to build peace.

Just as Mary kept everything in her heart, the Oblate needs to find her strength in the Eucharist and in times of prayer when she listens to the Father's Will.

Through her consecration, the Oblate is an active contemplative who brings God to the heart of the world and intercedes with Mary to speak to God about the world in which she lives, in particular, through the recitation of the rosary.

In moments of psychological or physical suffering, the Oblate contemplates Mary who remained standing at the foot of the cross, keeping hope for better days.

Like Mary, she remembers the teaching of Jesus: each day has enough trouble of its own; tomorrow will take care of itself, aware that the grace of the present moment has been given to her.

The Constitutions (rule of life) are the hand of the Virgin Mary leading the conscientious Oblate into the intimacy of the home at Nazareth where secularity was lived to the fullest, totally focused on God and with and openness of heart to the contemporary world as it was.

Under the guidance of the Holy Spirit and in the presence of the Father, each Oblate has the duty of reproducing Christ in her life by striving to live the attitudes of Mary, her mother and her model.
Reference: Louis-Marie Parent, Founder.
Paulette Chénard