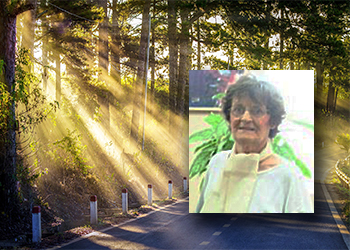 When I heard the name of this Secular Institute, THE OBLATE MISSIONARIES OF MARY IMMACULATE, I was drawn to the two "M," MARY and MISSIONARY. Mary has always had an important place in my life and the word missionary stirred my spirit of adventure. Mary led me to Jesus who had long prepared me for consecrated life in the midst of the world.
The spirituality of 5-5-5 was, for me, a discovery of who I am. Throughout my journey, and to this day, this spirituality makes me realize that, in trying to live it faithfully, I am following the teaching of Jesus. As a result I evangelize my milieu.
Today, with Jesus and Mary, I "mission" among the people of my own region.
My consecration to the Lord brings me joy.
Céline L.