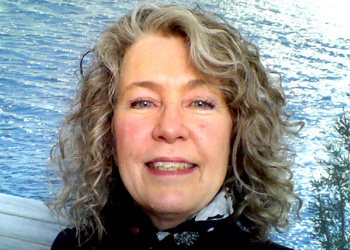 I have lived 5 years of Oblate life, but 61 years of human life. Oblate life is above all a human life, but consecrated entirely to God while living in today's world. Mary is my model of human life consecrated to God, just like Jesus, God made man, who chose to live a human life in the "today" world of their time.

It is therefore a beautiful gift from God given to Father Parent, founder of the Institute, so that in his humanity, he had the deep desire to imitate Christ "in the present moment" by following the movement of Holy Spirit, and thus accomplish the will of the Father, with the precious help of Mary, Mother of Fairest Love, as it is written in the Constitutions of the Institute.

The founding in 1952 of the Secular Institute of the Missionary Oblates of Mary Immaculate by Father Parent was prophetic because it responded to the needs of the Church in his time and in the present. The Oblates who followed him were missionary apostles who desired to be witnesses of the Love of Jesus Christ in the midst of the world, a desire which invited them to live a life, both secular and consecrated. They are still missionary apostles in the world of today.

It was the joyful testimony of an Oblate, who embodied this consecrated life in today's world, which helped me to discover that I too had this call to be a witness to the Love of Jesus Christ in the midst of the world… with the help of Mary, and following her example too!

Like the first Oblates, I work at adapting to the service of the poorest, to radiate the joy of Christ who invites me not to criticize or complain, and thus contribute to a climate of peace wherever I am. The Oblate spirituality and attitudes of life help me in my daily work as an administrative agent in the health system, with clients with intellectual disabilities and autism spectrum disorders, but also with my families, my neighbors and all the people found on my way.

Seventy times thank you to Father Parent, and to all the Oblates around the world, for keeping alive this project of holiness for all!

Diane B.