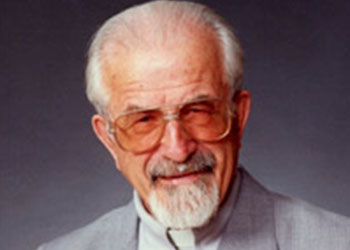 In honor of Fr. Louis-Marie Parent, who died on May 17, 2009,
we are pleased to highlight his great love for Mary
as illustrated the following extracts.


In the manner of Mary
Of all living things from the beginning of time and for centuries to come, no living being has found the favor of God as Mary did.
Mary is the unanimous choice of the Trinity.


One can never meditate enough on the attitudes she lived under the guidance of the Holy Spirit:
Ecce: availability
Fiat: she teaches that everything is possible for God
Magnificat: joy
Stabat Mater: she teaches us the path to follow.
Jesus is incarnated all day long, all year long wherever we are, his influence is
spread through gifts, talents and dynamism.

Am I open to the Virgin of the Annunciation, the instrument of the Trinity, to her reaching me, winning me over, transforming me?
The Holy Spirit continues to work in me through the intermediary of the Virgin; am I aware of that?
Reference: "In intimacy with Jesus," Father Louis-Marie Parent, pages 31-32-33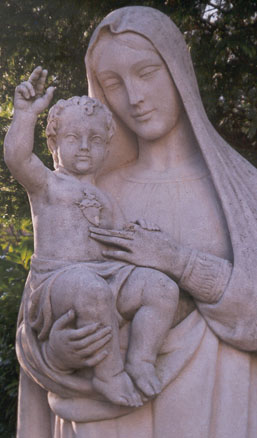 Prayer
Give peace to our land,
O Mother of Mercy.
With trust, we place in your heart and your love
the Church and the entire people of this world.
Protect us from all injustice,
from all division, violence and war.
Help us to overcome doubt through faith,
selfishness through service,
hatred through love.
O Mary, be our comfort and give strength to all those who suffer:
to the poor, to the lonely, to the sick, to the unloved, to the abandoned.
Grant to all light, hope and peace.
Saint John Paul II