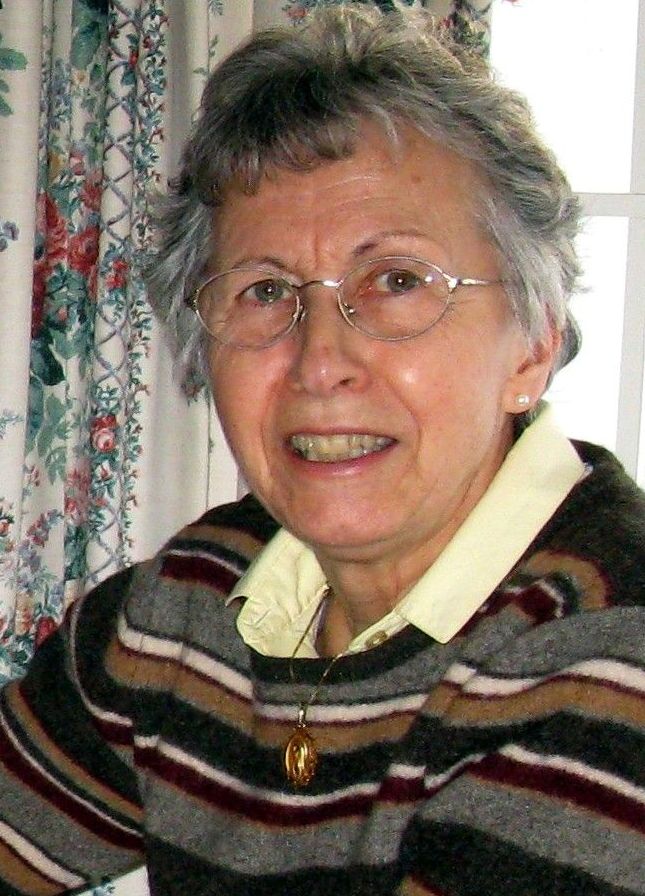 My move to a seniors' home was not expected; it was motivated by health issues. Confused, I call upon the Blessed Virgin to show me a new mission where I could be happy. Here is the journey she pointed me to.
Initially I was reassured by the smile of a lady who often sat next to my door for a rest. Then, at the cafeteria, I was invited to a table. At the reception I was well received and was given the information I requested. The people here are welcoming and greet each other every time they meet.
I have found here at Le Patrimoine de la charité chrétienne (The Heritage of Christian Charity) elements of my spirituality. How marvelous! The Blessed Virgin has chosen well! The charism of the Institute invites us to A constant availability to the will of the Father to live everywhere the charity of Christ through service, with the help of Mary.
Being available means living the present moment, to being open to the people I meet. That is how I am adapting to my milieu while discovering how likeable people can be. And my mission? Like Christ, manifest the unconditional love of God the Father to everyone… The people in the residence have already manifested that by their warm welcome by revealing the signs of his presence at the heart of daily life. How can I not myself manifest love in return to love? How can I not smile when I am loved?
How is that love carried over in daily life? By a greeting and a smile. What is remarkable in this region is that people look at us, greet us and help with intention by opening doors, helping to carry packages, etc. It is simple but effective.
I don't have to search any length of time to find concrete ways of living the presence of God in my milieu. Who does not need a listening ear, encouragement or affectionate attention when visited by illness or in mourning the loss of a loved one? We have at our disposal a chapel, mass, various celebrations, interesting activities that call for collaboration and participation.
Several people are aware of my Oblate commitment and I feel well accepted. I am involved in pastoral work with the sick, I bring communion to residents in their rooms, I participate in animating celebrations and help in training animators. Often, as I pass by heading to the chapel for mass, people share prayer intentions they want me to bring on their behalf.
After visiting a home where I saw sad, withdrawn people my response was to radiate smiles and good humor in greeting others. Why? If not we look old, we look like living dead. At 84 I don't feel old so I smile and am happy, and I hope to be even moreso tomorrow. What about solitude? I need it to go to my inner being, to be silent, listen to God and meet him in prayer, in the Word and in people. I need it as well to cope with the many changes to life in society, in the Church and in the Institute.
I can live with hope and trust because, every day, I am nourished by the spirituality of the Institute. Mass, the rosary, meditation of the Word, the love of each person, abstaining from judging, taking a positive reading of events give me concrete tools that help me to adapt. I also have Oblate companions who support me with their affection, their attention and their marvelous commitment to love and serve. The team enhances life and energy.
As you can see I have no reason to complain! To the contrary, I am abundantly blessed. I thank Mary for having accompanied me so well.
As long as I live, my mission is not ended! I love life! I love life!
Lina L.