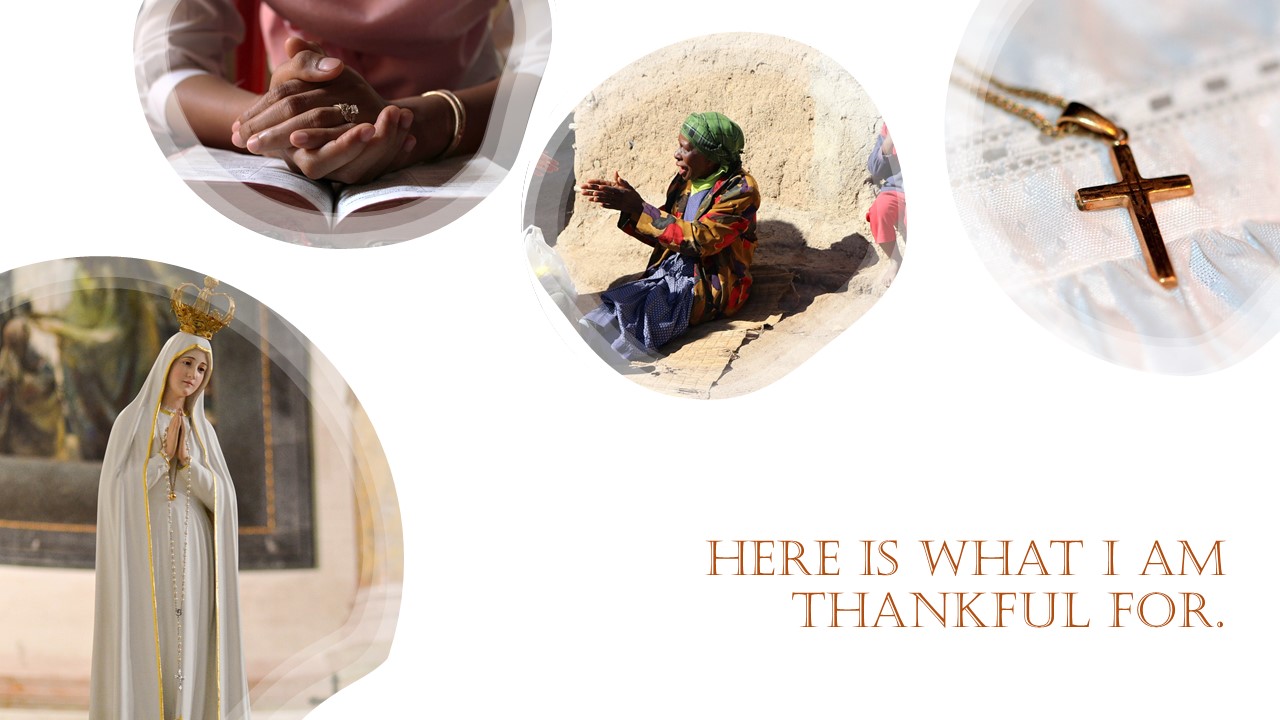 First of all, for allowing me to correspond to an interior call from the Lord who, without my knowing it, was calling me to this secular vocation. With the help of Father Louis-Marie Parent, our founder, and the Oblate companions, I was able to realize this deep call.

1st At the spiritual level
The formation received on this subject really helped me to live in the presence of God centered on fraternal charity.

2nd At the level of experience
With an adapted and rich Oblate spirituality for a response to our baptismal mission.

3rd At the practical level
By the response of our daily spirituality, by the practical response of our 5 attitudes of life and the 5 acts of charity that call us to live a project of holiness in an evangelical spirit.

4th At the human level
My experience in the Institute has allowed me to develop my personality, qualities that I did not know I had and abilities to fulfill responsibilities.

I want to express my deep gratitude to Mary for accompanying me in my response to the Lord's call.
Bernadette Beaumont