Items filtered by date: March 2021
Friday, 30 April 2021 16:26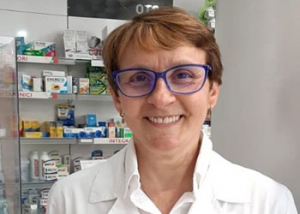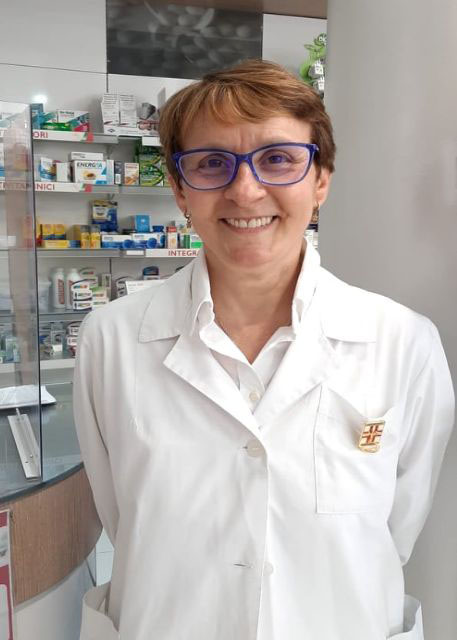 I was asked for a testimony on how I experience this particular period of the pandemic.

First of all, I feel a duty to thank the Lord the good health I have always enjoyed. I am privileged because, as a pharmacist, I am part of the health sector and have already received the second dose of the vaccine; I feel more at peace.

From the time of the first announcement of confinement, my first reaction was not of fear but rather of pride; we were among the venues allowed to remain as an essential service. In fact, besides the distribution of drugs, a primary necessity for the population during those days, I often had to counsel and comfort people who entered the pharmacy or called us because they had questions. We were a bridge between patients and doctors; we were more readily accessible. In addition, we worked with Civil Protection to reach Covid patients who needed to be in quarantine. I really had opportunities to practice our third "5".

There were, of course, moments of discouragement; it was difficult to apply all the new regulations: extraordinary cleaning, limited means of personal protection, lack of masks, great fatigue. I worked late night after night.

I greatly missed attending daily Mass as well as the meetings with my Oblate companions and with the friends of the Communion and Liberation movement. With the latter however, we immediately set up the Zoom conference app and continued our weekly meetings. Technology has been an anchor of salvation.

Then, when the churches were able to reopen for worship, I immediately offered my services to do cleaning. It was the first thing to do to ensure security. Though we previously taught catechism or manned the reception center, we were now engaged in cleaning, disinfecting, handing out hand sanitizers and masks, in short, a new form of works of charity.

Retreats and team meetings feed our spirits. We are made to live in fraternity and, to that end, we maintain an unwavering hope. The Lord is always present and he uses us to live his love at every moment.
Rita Gabriella Serafini Italy
March 2021
Thursday, 29 April 2021 23:14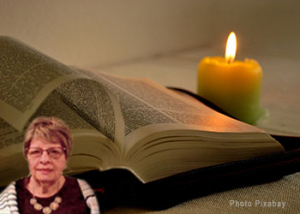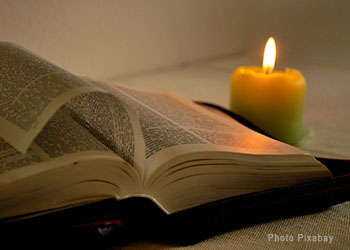 Since my health no longer allows me to take part in the Eucharistic celebrations in my parish, I participate differently through the televised Mass or on my laptop. I prepare myself by creating an atmosphere conducive to prayer with an Icon of the Word and a lighted candle, small gestures that make all the difference.

Having before me my Icon and my lighted candle - two blessed sacramentals which are tangible, sacred signs that bear a spiritual reality - allows me to be more PRESENT, more aware of the Great Mystery of Faith of Transubstantiation which takes place during the Eucharistic Celebration. This environmental setting increases my desire to more deeply understand the meaning of sacramentals and their symbolism according to the Catechism of the Catholic Church (articles 1667-1679).

I feel greater intimacy with Christ who presents himself to me, in union with the whole Church, in communion with the people who join in this celebration and with whom we form a small virtual community, with my companions of the Institute, the people I carry in my heart and all the prayer intentions entrusted to me. Through communion with this bread and this wine, we become the Body of Christ, an extension through spiritual communion, meditation, prayer… (Prayer Life, Constitutions 1.18-1.25) .

[... Pope Francis explained the notion of 'memorial': "Jesus did not leave us just words, because it is easy to forget what we read. …He left us bread in which he is truly present, alive and true, with all the flavor of his love so every time people receive him, they can say, 'He is the Lord; he remembers me!'" He also underlined the healing power of Eucharistic adoration: "Adoration continues the effect of the Mass in us..." (Extract from the pope's message, In the Eucharist God heals, June 14, 2020).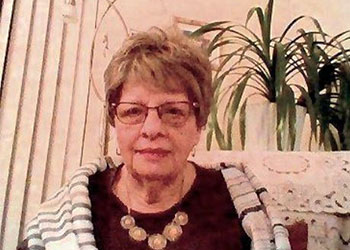 Pierrette Lévesque
North America East Region
March 2021