Items filtered by date: January 2021
Tuesday, 23 February 2021 22:52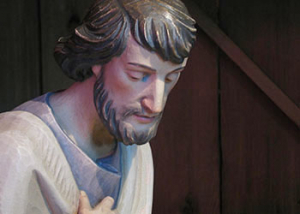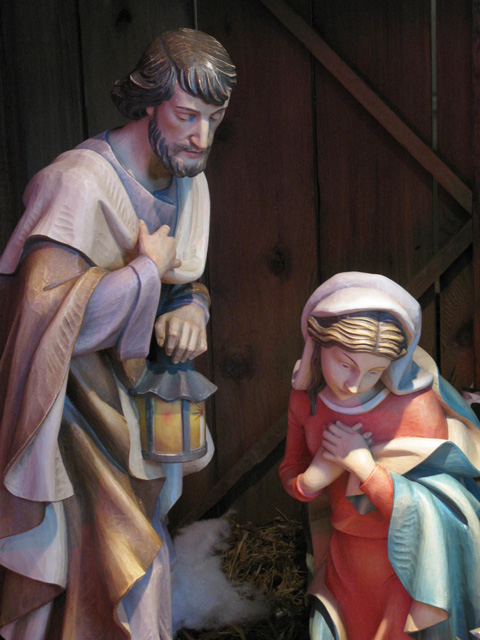 Reflection on the message of Pope Francis for the year dedicated to Saint Joseph.
Pope Francis has decreed a special year (from December 8, 2020 to December 8, 2021) to marking the 150th anniversary of the proclamation of Saint Joseph as Patron of the Universal Church.
Five facets from which Pope Francis presents Saint Joseph:
1. A father beloved, tender and obedient
2. A father who welcomes the will of God and the call of neighbor
3. A father, courageous and creative, an example of love for the Church and the poor
4. A father who teaches the value, dignity and joy of work
5. A father discreetly present in the shadows for love of Mary and Jesus
I reflected on the second facet: Joseph, a father who welcomes the will of God and the call of neighbor. This facet speaks to me more precisely because it is part of the spirituality of the Institute to which I belong (The Oblate Missionaries of Mary Immaculate), a spirituality that I have lived daily for 60 years: Total availability to the will of God and an unconditional and universal welcoming of others.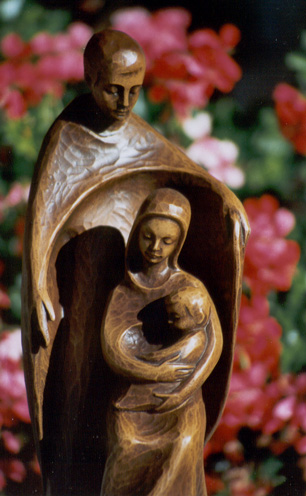 This facet of Saint Joseph challenges me. He accepts God's plan, he trusts without really knowing where it will lead him. I too, following the example of Saint Joseph, I try to discern what God wants to tell me on a daily basis.
Currently, we are living with Covid-19 on a global scale. I think the Lord asks me to be more attentive to people who need help and encouragement in the face of this scourge. I reach out them by phone and sometimes the conversation goes on longer than expected. Taking the time to listen and to read between the lines can bring comfort and make a difference. They feel loved for who they really are. I strive to bring them further down their own path.
This is what humble Joseph teaches me in his way of collaborating with all his being with the Will of God.
Réjeanne A.
Drummondville


Pictures: FleuryLou
Monday, 22 February 2021 22:49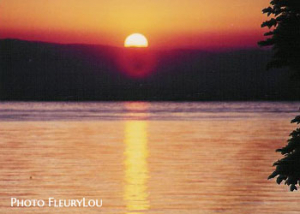 Only for today, I will try to live through this day and not tackle all my problems at once.
Only for today, I will take the greatest care of my appearance, I will be courteous in my behaviour; I will not criticize anyone. I will not claim to improve or to discipline anyone except myself.
I'll be glad, only for today, I will be happy in the certainty that I was created to be happy, not only in the other world but also in this one.
Only for today, I will adapt to circumstances without requiring all circumstances to be adapted to my own wishes.
Only for today, I will devote ten minutes of my time to good reading remembering that just as food is necessary to the life of the body, so good reading is necessary to the life of the soul.
Only for today, I will do one good deed and won't tell anyone about it.
Only for today, I will do at least one thing I do not like doing; and if my feelings are hurt, I will make sure that no one notices.
Only for today, I will make a plan for myself I may not follow it to the letter, but I will make it, and I will be on guard against two evils: hastiness and indecision.
Only for today, I will firmly believe, despite appearances that the Good Providence of God cares for me as if no one else existed in this world.
Only for today, I will have no fears. In particular, I will not be afraid to enjoy what is beautiful and to believe in goodness.
Indeed for twelve hours, I can certainly do good. It won't cause me consternation. As if I were I to believe I had to do it all my life.
H.H. Jean XXIII
Picture: FleuryLou