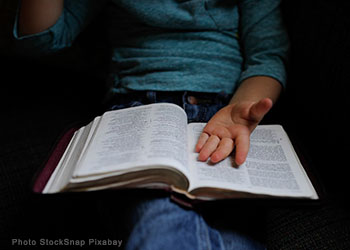 The Bible is a library of stories to be told and retold.

The Hebrew word "to relate" is said to be "haggada" or "higgid." This is the 1st level of transmission, telling the story in its literal sense, the Peshat. It is about letting it settle
within oneself.
Then comes the questioning, the Drash. It is important to allow the arising of questions about amazing images.
From there, we look in the Bible for similar images in other accounts; we compare them, we put them in parallel (Remez), we see the spider spin that unites them.

Then emerges a new meaning (Sod), a direction of interpretation to change one's life, one's relationship to God, to others and to oneself. It is akin to lectio divina.
Here is my approach as explained in this simple video in French: https://youtu.be/EhJKdET1bbU
I invite you to watch my other videos on my Youube channel: https://www.youtube.com/channel/UCE2NKNmrazaU_h3VBEMh4fA/videos
Violaine C.