Items filtered by date: March 2019
Thursday, 11 April 2019 19:21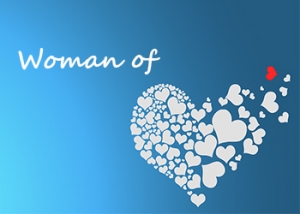 Last September I became leader of a Christian meditation group at the John XXIII Pavilion at St. Joseph Oratory in Montreal. I do not replace Denise Gagné, I follow her, since every person is unique. Denise stays on as one of the animators of our weekly meetings.
In the past five years I was warmly welcomed every week by Denise who was in charge of the group from 2000 to 2016. I wish to pay homage in my name and in the name of present and past meditators who had the great privilege of associating with her.

I share with you the gist of an interview she has consented to with great generosity and humility: It was in October of 1998 while listening Father Freeman on Radio Ville Marie that she received a response to a strong call to becoming more contemplative. A few days later a conference given by Father Freeman at St. Pierre Centre convinced her she had found what she had long for in the intimacy of her heart.
She hastened to contact Rachel Jetté, ssh, who was in charge of the John XXIII group and committed immediately and faithfully. During the sixteen years she was in charge of the group she persevered come hell or high water even at slack times when, on several occasions, she found herself alone to meditate. Throughout, she never considered abandoning Christian meditation.
From 1999 to 2005, the five years during which she was on the Administrative Council of MCQRFC Denise's many talents shone through: her preciseness, teaching skills, reliability, rallying skills, attentive listening and welcoming openness…
For her, the commitment as member and leader of a meditation group rests on making the practice of Christian meditation the priority in one's life. Personal consistency and faithfulness are the basic foundation for progressing on this interior pilgrimage, this spiritual pathway to growth.
What Denise appreciates the most in Christian meditation is her intimate relationship with Jesus Christ, a free relationship without expectations thanks to the practice of the prayer of the heart. She is aware that meditation has made her more tolerant and open to others, less apt to second-guessing and less judgmental. She found encouragement in the faith of other meditators and in the support of the group. Is it not written in Mathew's gospel: «For where two or three are gathered together in my name, there am I in the midst of them?» (Mt 18; 20)
Here are tributes of several present-day John XXIII meditators expressing their appreciation of Denise:
«As a new meditator I felt warmly welcomed to the group by Denise.»
«Denise is a sensitive, warm and thoughtful woman. I appreciated the listening skills, she, as leader of the group, manifested towards me.»
«Her presence at meditation sessions helped me to enter into silence.»
«Intelligent, generous and gifted with a healthy intellectual curiosity, she loves to learn and discover new things.»
«Regular attendant, good humored, heart-felt welcomer, gentle, thoughtful.»
In the name of all meditators who have benefitted from your benevolence over all these years allowing them to grow in faith, a heart-felt thank you, Denise.
Huguette Matte
Leader of the John XXIII Pavilion group
Source: Revue Échos du Silence (Echos of Silence magazine), volume 26, nb 1, March 2018
Thursday, 04 April 2019 16:24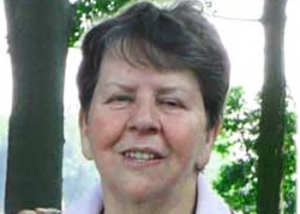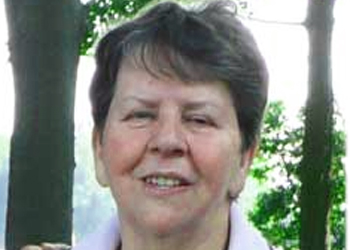 How beautiful your works are Lord. How great your works are Lord. Lord, you fill me with joy.
2018 was a significant year in my life. It is the year I celebrated fifty years of commitment in the Insti-tute. At first, I was apprehensive because I have never enjoyed being in the limelight.
This year has been a precious year for me. I have come to under-stand that celebrating a jubilee has nothing to do with the person that I am.
I have learned that to celebrate a jubilee is to turn one's eyes towards the One who created me with love, who chose me from all eternity, who set me aside and who walks faithfully with me.
To celebrate a jubilee is to take time to delight in ineffable joy and God's mercy. Life is beautiful, life is great and spiritual life is the well of springing water that animates my whole being.
To celebrate a jubilee is to take time to revisit the years that have gone by to discover in them the common thread that has led me to this day. I cannot help but give thanks to the Lord for all these mar-vels!
I bless the Lord for his kindnesses. I thank Him for my family mem-bersand for the path of faith that they helped me to discover. I bless the Lord for having embedded the call in my being and for showing me the way so that I could respond to it. I bless the Lord for the Insti-tute of the Oblates for it teaches me to live daily in trust and the joy of the gift.
I bless Him for our beautiful spirituality which gives me concrete means by which I become a witness of love and peace day by day.
I bless Him for this beautiful fraternity that I experienced at all the cel-ebrations prepared with love, kindness and thoughtfulness by my companions, friends and family. My heart is so grateful for the ex-pressions of love that I have received. You have been a source of joy and happiness.
Thank you for the beautiful moments we have lived together, espe-cially for the warmth of your friendship.
Many thanks, in friendship, Germaine D.