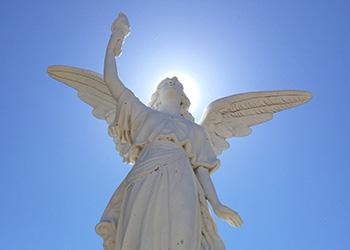 I met Maria, 64, who tells me she didn't go to mass because she had forgotten when Easter was.
Then she tells me how she took care of a young undocumented Ghanaians immigrant, who, for two years, had lived in a garden hut that only protected him from the rain.
I sensed she was deeply moved by this man's situation. She looked for people who could help and several did: an association took charge of him. An apartment was found, shared with two other people; he acquired a medical card and a transport card. He got a job offering little or no pay.
He said to Maria, "You are an angel who has come to help me."
With the angels in the sky, I too rejoice.
Even without attending mass, God looks down upon her with tenderness!
Annick F.
France
Photo: Sibahk de Pixabay