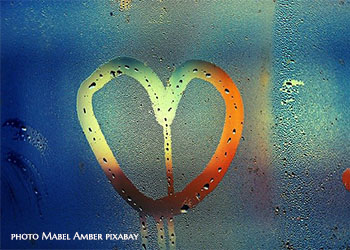 Certainly there are many reasons to be fearful today but Jesus teaches us that Love can and does overcome fear.
We are a generation of very privileged Cuban men and women witnessing profound social and political change. As a Church, we are living the unimaginable, similar to that experienced by the first Christians during the age of the catacombs.
We have witnessed the experience of a life of faith lived in a hostile environment.
We have lived a "special period" of time without losing our enthusiasm and our joy - a time of invention: come to mind home-made soap and grapefruit steaks… and so much more. We experienced receiving the visit of three popes.
One day, Father Miyares, president of Concur, asked me to accompany a priest belonging to CLAR for a tour of the country. He asked me with amazement, "How is it that, everywhere we go, everybody knows you?" Well, for us, that was very normal: the Cuban Church, from St. Antonio to Maisi (from east to west) is one big family.
We lived the prohibition of the dollar at the risk of imprisonment, the experience of simultaneously having two currencies in the country, the rationing of everything, economic change from 20 centavos to twenty dollar bills and, like the rest of humanity, technological progress with computer science – digitalization, etc.
We saw newborns too weak to "lift their heads" while today babies are walking before they leave their crib.
And, finally, we end up with the hard experience of a world-wide pandemic, the Corona virus, and the celebration of Holy Week at home. What else is to come; we don't know and it is just as well we don't.
I want to thank Jesus in the Blessed Sacrament dwelling in the tabernacle of my heart for all the friends with whom I share this life of unconditional love subjected to the trial of silence, of distancing and of illness.
Many have passed away but I am sure that the celebration and the joy of meeting again will remain as in the best of moments in this life.
Today, Holy Thursday, these words come from my heart a like as an everlasting thanksgiving and are addressed to those who have felt this covenant of love sealed in the great banquet of the Last Supper of the Lord.
Those who arrive at the last hour, but have felt the interior resonance of everlasting friendship, will not be excluded because true friendship is FAITHFUL.
Hilda M.
April 2020