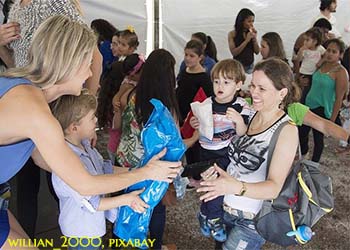 At the age of thirteen, I already knew the Institute and I observed more and more how these people lived the Presence of God and Charity in action in the midst of the world. This is what I was looking for; the opportunity to go all over the world to share and deepen the happiness of knowing the good God of the Gospel who was often presented above all as severe and punishing.

Not being attracted to community life, I entered the Institute at the age of twenty-one and continued to teach at the same school.

After fifty-five years as member of the Institute, I am filled with gratitude. I give thanks to God for grace of my vocation.

Celine B.