Items filtered by date: September 2020
Thursday, 22 October 2020 23:22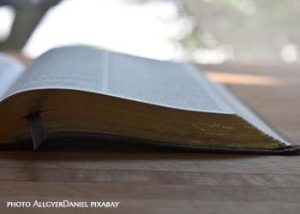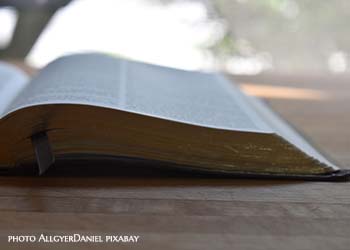 Dear friends,
Our Bible meetings have started on the Web since September 10 and are going well.
Here is the link that takes you to the video on YOUTUBE; it is a summary that I make of the meeting which is, it goes without saying, much more animated since the participants bring a lot of themselves and their discoveries to it. https://www.youtube.com/watch?v=3yUHc0CqFWY
The Book of Jonah is both astonishing and enigmatic. It prompts us to seek a teaching for our existence beyond the fact that the lesson survived (or not) in the belly of the fish. How does this apply to me? What is the belly that constantly swallows me and perhaps prevents me from fulfilling the way of God in my life? Maybe I need the womb of God to feel "gratified with His mercy"?
These are very enriching meetings. On September 16, we had the pleasure of welcoming to our set Mr. Haim Ouizemann, a specialist in Biblical Hebrew and the Hebrew tradition. He lives in Ashkelon, Israel, with his wife Miriam. I had the pleasure of co-hosting the meeting on Jonas with Haim on the Web. It was a very special experience to function with him in Israel and me in Quebec. The participants were delighted with this meeting and are asking to have him back. Haim is always welcome to our set; we are aware however of his busy schedule.
If you understand French, it is still time to join us if, in your heart, you would like to be part of these meetings. You could simply contact me at this e-mail address. violainecouture@hotmail.com
Violaine C.
Thursday, 22 October 2020 23:13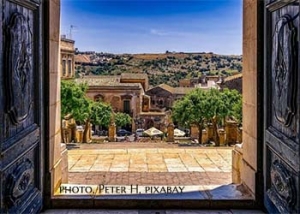 Françoise had the bright idea of demonstrating the way the 5 attitudes help her to live the mission better; this is her approach:

Christian (permanent deacon) wrote an article which, in reality, is a testimony because he sees Françoise living as a witness of the Gospel in the pastoral unit of their neighborhood.

Christian describes Françoise's action in her community as follows:
I remembered Marcelle Carton from Brother Julien's time years ago. I remembered Françoise a little less; however, her good nature and her jovial spirit make her memorable.

More recently, a little over a year and a half ago, "the Holy Spirit and we" were inspired.

At the time I asked Marcelle to take charge of future catechumens from different horizons. A few weeks later, it was Françoise's turn to get involved in an important ministry of our ecclesial life: the Diakonia.

What luck and what joy to have them both, each with her fine-tuned charism, as teammates in the mission of the Church. I am a privileged witness to it.

"Open wide doors and windows" of the small domestic church on Pieter Street where you can feel the Gospel lived every day, where the word caritas is not an empty word, where everyone is welcomed for what they are in an atmosphere of listening with respect, discretion, fraternity. You see there charity, prayer, compassion, encouragement, discretion, peacemaking.

Come to 72 Pieter Street and see; there you will find two women filled with joy, with discernment, with their feet on the ground and their head in heaven.

You will find there this discreet presence of our God who has become all things to all people.

Thank you, Marcelle and Françoise, for your discreet and no less effective presence at the heart of this humanity, in the heart of God.

Christian Van Robeyns
Thank you, Françoise and Marcelle, for your action in your pastoral unit, shared by a person who sees you both in action.