Items filtered by date: May 2020
Tuesday, 30 June 2020 12:44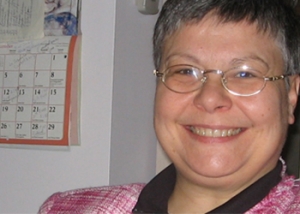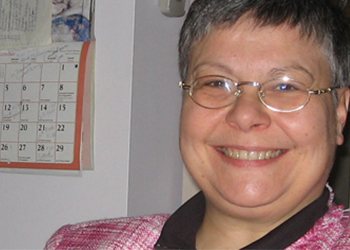 Good morning,
Through these videos, I therefore seek to give meaning to our experience during this pandemic, through the liturgical texts of the present time. I also seek, as Origen said, to bring out the "core"of the texts, in other words, the main message or symbolism behind the text, which strikes the imagination and gives a new perspective to the text .
I hope that these short videos will help you in meditation and make you live a renewed relationship with the Lord Jesus, the Risen One.
I thank my Oblate leaders who encouraged me to continue them.
Violaine Couture, here is my youtube channel
List of videos, French only. Click on the titles to view on the Institute's youtube channel.
10- Guéris-moi
Un chant que j'ai composé en 1998... avec Yolaine Pépin, Raymonde Pelletier et Henri-Louis Trudel comme interprètes sur un montage de photos de mon récent pélerinage à Jérusalem. Mon site web est en reconstruction www.violainecouture.com mais sous peu vous devriez être capable de le télécharger.
11- L'Eucharistie, processus pédagogique inédit
Voici le processus pédagogique de Jésus: il nous demande d'abord de lui faire confiance… Il nous demande individuellement : « Est-ce que tu me fais confiance quand je te dis que je suis le Pain de vie? » Il ne nous demande pas : « Est-ce que tu me comprends intellectuellement quand je te dis que je suis le Pain de vie? » Il ne nous demande pas de comprendre avec l'intelligence humaine, il nous demande de croire, de lui faire confiance… Et après viendra l'éclairage de l'intelligence spirituelle par la grâce de l'Esprit Saint, chacun à son rythme…
12- Ascension de Jésus descente de l'Esprit
Jésus avait annoncé son départ à ses disciples, d'abord son départ de la vie terrestre par l'annonce de sa passion et de sa mort, mais aussi il a annoncé son départ d'avec les disciples, une fois ressuscité. Il est demeuré avec eux dans son état de ressuscité pendant une quarantaine de jours, avec plusieurs apparitions en ligne, pour que les disciples s'apprivoisent à cette résurrection de leur Maître, pour qu'ils n'en doutent pas. Puis, une fois qu'il a senti que sa résurrection était mieux intégrée dans leurs esprits, il les quitte de manière plus définitive, en montant vers le Père. Mais avant, il les invite à se préparer à la descente de l'Esprit dans leur cœur. « Il faut que je parte pour que vienne sur vous le Paraclet, le Consolateur. » (Jean 15)
13- Pentecôte, du don de la Torah au don de l'Esprit
Si la Pentecôte juive (Shavuot) est la commémoration du DON de la Torah de Dieu à Moïse, la Pentecôte chrétienne, en complément, marque le DON de l'Esprit Saint à l'Église naissante. Les deux dons se complètent l'un et l'autre. Sommes-nous toujours dans l'ère de la Pentecôte, dans l'ère de l'Esprit Saint ?
14- Prière sacerdotale de Jésus et vie Trinitaire
La Trinité méditée avec la prière sacerdotale de Jésus. "Père l'heure est venue"... comment cette prière contient la relation trinitaire. "Père, qu'ils soient UN comme toi tu es en moi et moi en eux."
15- Amour et vérité se rencontrent
Amour et vérité se rencontrent, justice et paix s'embrassent ; la vérité germera de la terre et du ciel se penchera la justice. Le Seigneur donnera ses bienfaits, et notre terre donnera son fruit. Nous voyons ici comme deux pôles qui se complètent, ou du moins, qui s'entrecroisent : d'une part, l'amour et la vérité, et d'autre part, la justice et la paix. En effet, il ne peut y avoir de véritable amour sans vérité. Là où est le mensonge, il n'y a qu'un amour à l'eau de rose, un amour qui camoufle une réalité tout autre. S. Jean est très clair sur le sujet, là où il y a mensonge, Dieu n'est pas là. Donc, Dieu est vérité tout en étant amour.