Items filtered by date: November 2020
Monday, 28 December 2020 03:01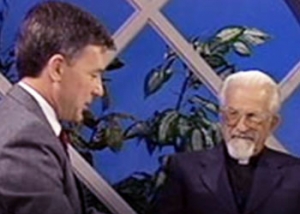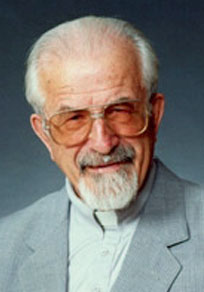 In this new year 2021, we present you with an interview of Fr. Louis-Marie Parent, OMI, on the Radio Canada program "In the Spirit of Friendship ...", hosted by Father Rolland Leclerc who likes to meet people who testify to their beliefs. Father Leclerc dares to make us live a privileged moment with Father Louis-Marie Parent, o.m.i., by asking him direct questions about the faith, in addition to walking with him on his journey of life.

An interview that is dated, you may say, but what a great surprise to see Father Parent again, who speaks with passion of this God of love whom he rubs shoulders with through his life of prayer.
------------------------
Father Louis-Marie Parent, o.m.i. is the founder of the Secular Institute The Oblate Missionaries of Mary Immaculate and of the Voluntas Dei. He is also the co-founder of a contemplative religious community, Les Recluses Missionionnaires.

In addition to having been a good counselor for many families and spiritual movements, he is the author of several books on spirituality reflective of the daily life of every Christian. By his deep faith and his missionary heart, he inspired many to commit themselves to following Christ as disciples and apostles in the midst of the world.

We invite you to read some inspiring thoughts from Fr. Parent by visiting our website and our Facebook page: Thoughts for the Heart and the Spirit.