Items filtered by date: April 2018
Sunday, 20 May 2018 11:21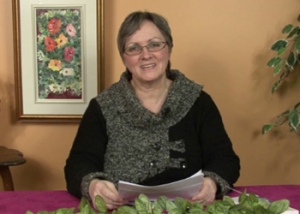 A golden key during illness
You are no doubt familiar with TV ads of people bowled over upon learning they have cancer. I once thought these reactions were exaggerated. I don't think that any more.
In this video I witness in all humility to how the grace of the present moment became a source of life and hope for me when I myself was diagnosed with cancer.

To view the video (available in French only) go to:
https://www.youtube.com/watch?v=AGi97MUsJ7o&index=2&list=PLNhiHRigHObC5TlClbvVXZAENbt1SIMrR


Louise Fleury, Volunteers of God
Tuesday, 01 May 2018 22:51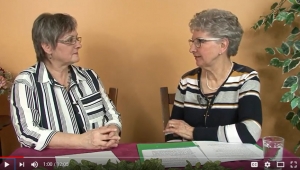 A witnessing account by Paulette Ch. interviewed by Louise F. for a video, "A Door Open onto Life," broadcast on the community cable, Nous TV (We TV).
Production and editing: Louise F.
Production of St-François d'Assise Parish in Drummondville
To view the video (available in French only) go to https://www.youtube.com/watch?v=M1Gy7MhC4qo.