Items filtered by date: April 2020
Friday, 01 May 2020 22:14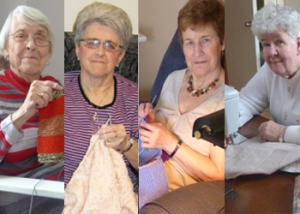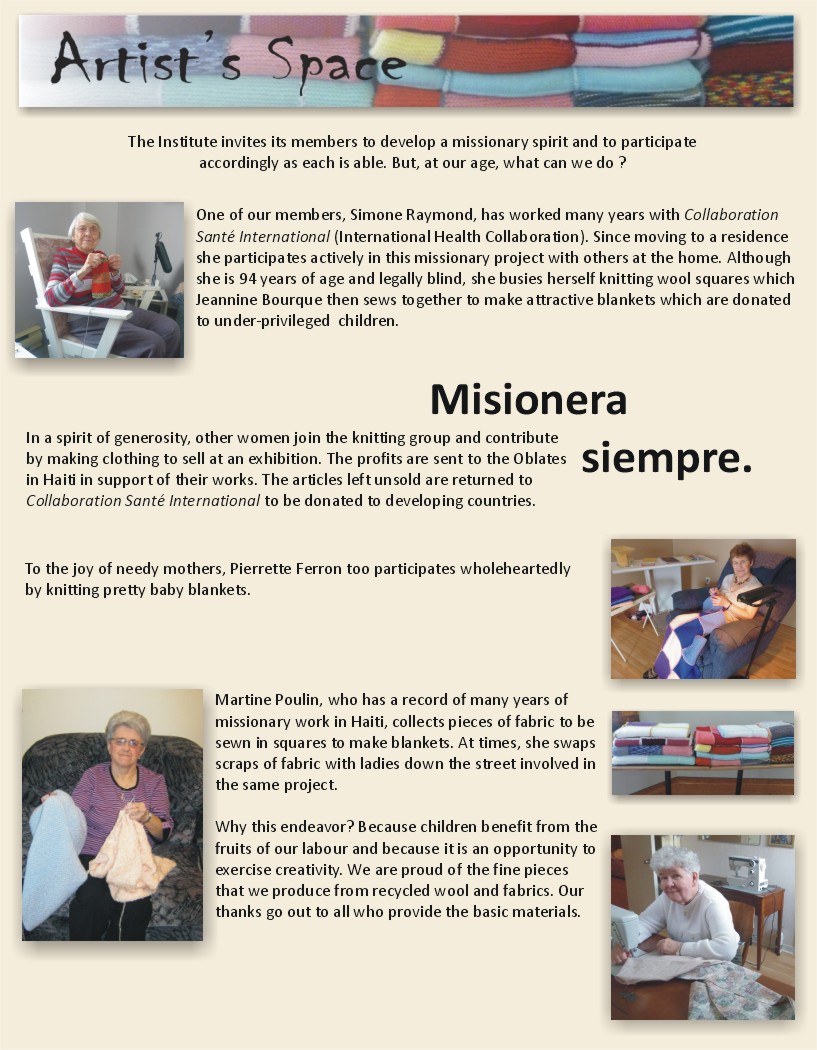 Missionary at all times,
The Institute invites its members to develop a missionary spirit and to participate accordingly as each is able. But, at our age, what can we do ?
One of our members, Simone Raymond, has worked many years with Collaboration Santé International (International Health Collaboration). Since moving to a residence she participates actively in this missionary project with others at the home. Although she is 94 years of age and legally blind, she busies herself knitting wool squares which Jeannine Bourque then sews together to make attractive blankets which are donated to under-privileged children.
In a spirit of generosity, other women join the knitting group and contribute by making clothing to sell at an exhibition. The profits are sent to the Oblates in Haiti in support of their works. The articles left unsold are returned to Collaboration Santé International to be donated to developing countries.
To the joy of needy mothers, Pierrette Ferron too participates wholeheartedly by knitting pretty baby blankets.
Martine Poulin, who has a record of many years of missionary work in Haiti, collects pieces of fabric to be sewn in squares to make blankets. At times, she swaps scraps of fabric with ladies down the street involved in the same project.
Why this endeavor? Because children benefit from the fruits of our labour and because it is an opportunity to exercise creativity. We are proud of the fine pieces that we produce from recycled wool and fabrics.
Our thanks go out to all who provide the basic materials.