Items filtered by date: September 2020
Wednesday, 30 September 2020 23:54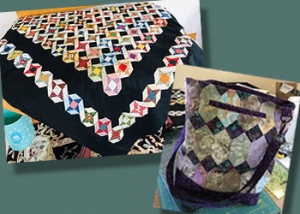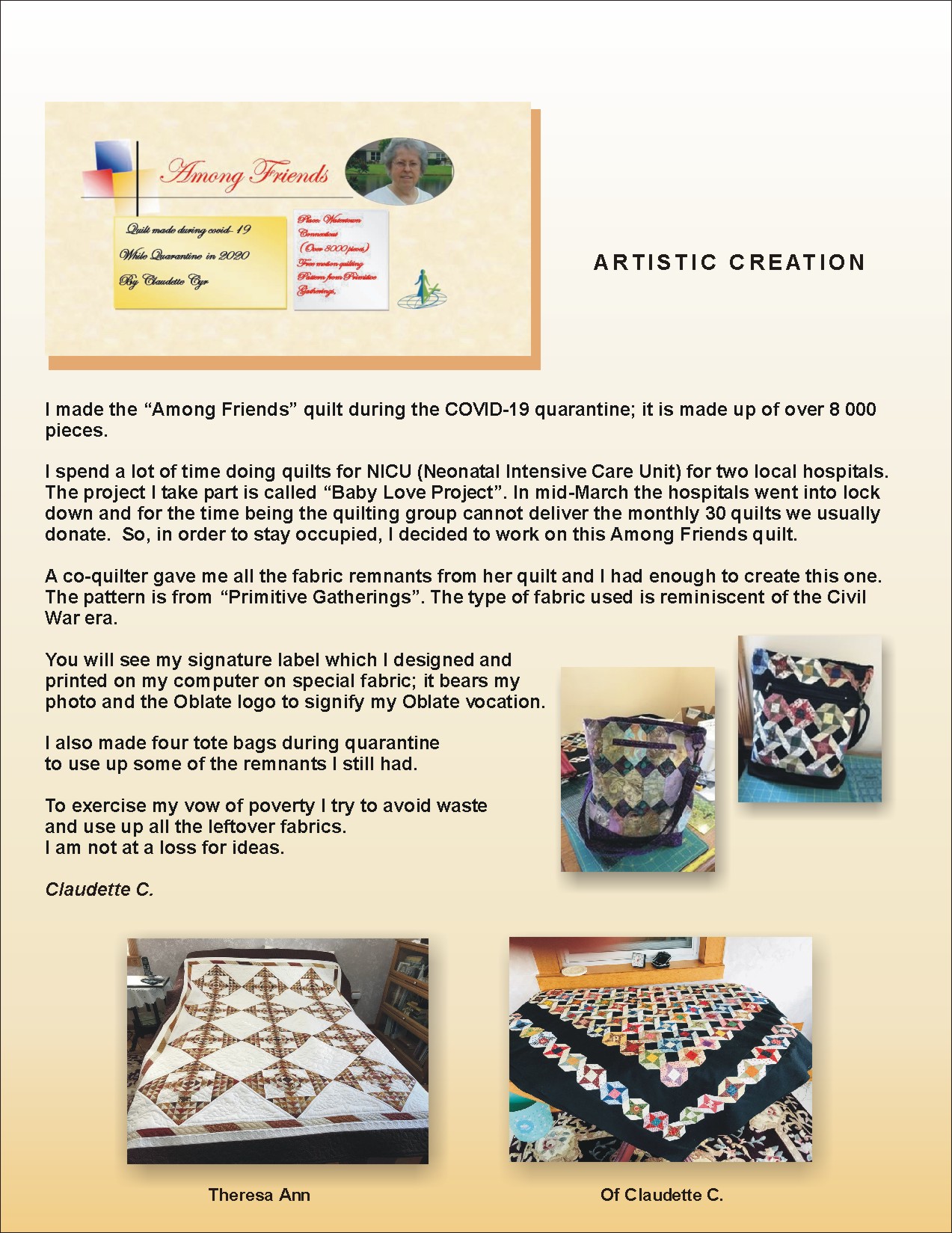 I made the "Among Friends" quilt during the COVID-19 quarantine; it is made up of over 8 000 pieces.
I spend a lot of time doing quilts for NICU (Neonatal Intensive Care Unit) for two local hospitals.
The project I take part is called "Baby Love Project". In mid-March the hospitals went into lock down and for the time being
the quilting group cannot deliver the monthly 30 quilts we usually donate. So, in order to stay occupied, I decided to work on this Among Friends quilt.
A co-quilter gave me all the fabric remnants from her quilt and I had enough to create this one. The pattern is from "Primitive Gatherings". The type of fabric used is reminiscent of the Civil War era.
You will see my signature label which I designed and printed on my computer on special fabric; it bears my photo and the Oblate logo to signify my Oblate vocation.
I also made four tote bags during quarantine to use up some of the remnants I still had.
To exercise my vow of poverty I try to avoid waste and use up all the leftover fabrics. I am not at a loss for ideas.
Claudette C.