Items filtered by date: December 2018
Friday, 18 January 2019 17:34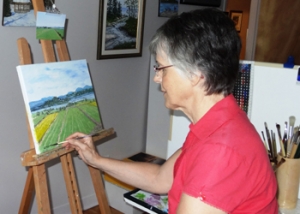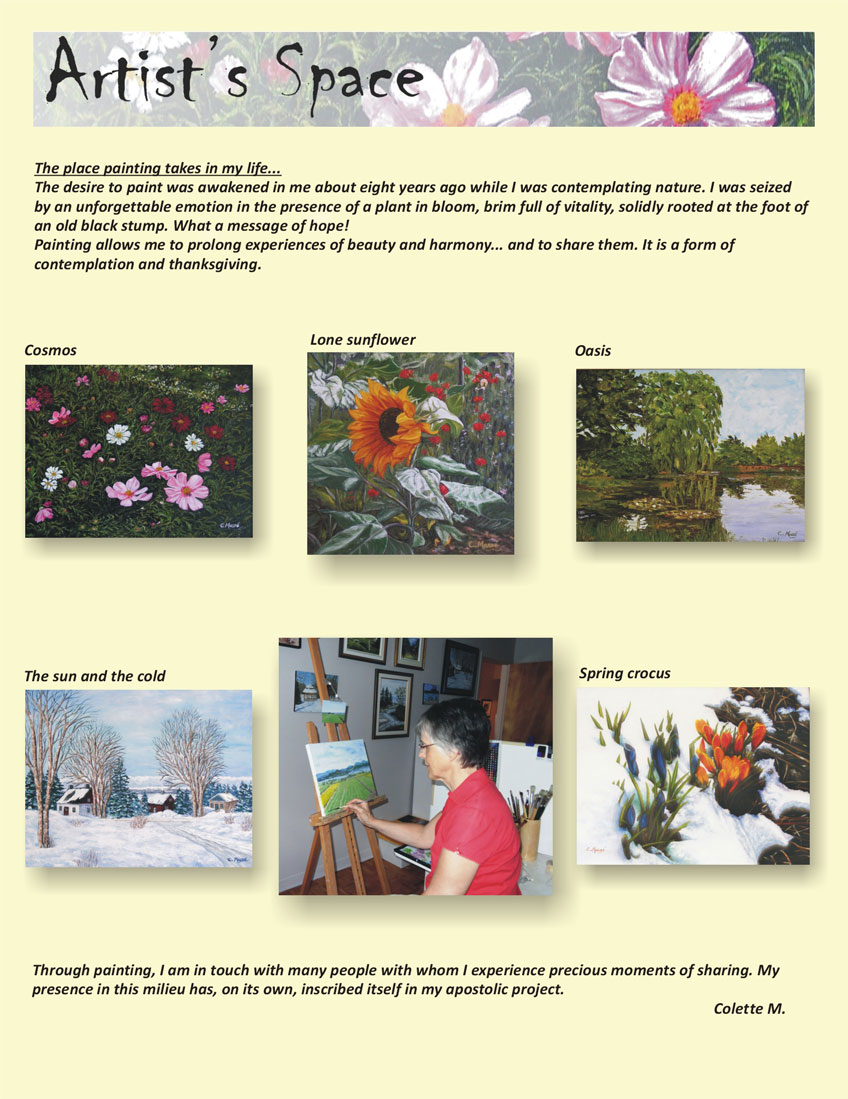 The place painting takes in my life...
The desire to paint was awakened in me about eight years ago while I was contemplating nature. I was seized by an unforgettable emotion in the presence of a plant in bloom, brim full of vitality, solidly rooted at the foot of an old black stump. What a message of hope!
Painting allows me to prolong experiences of beauty and harmony... and to share them. It is a form of contemplation and thanksgiving.
Through painting, I am in touch with many people with whom I experience precious moments of sharing. My presence in this milieu has, on its own, inscribed itself in my apostolic project.
Colette M.