Items filtered by date: October 2019
Friday, 29 November 2019 22:07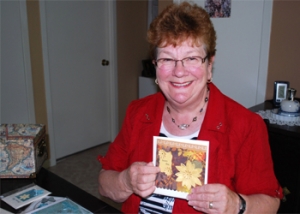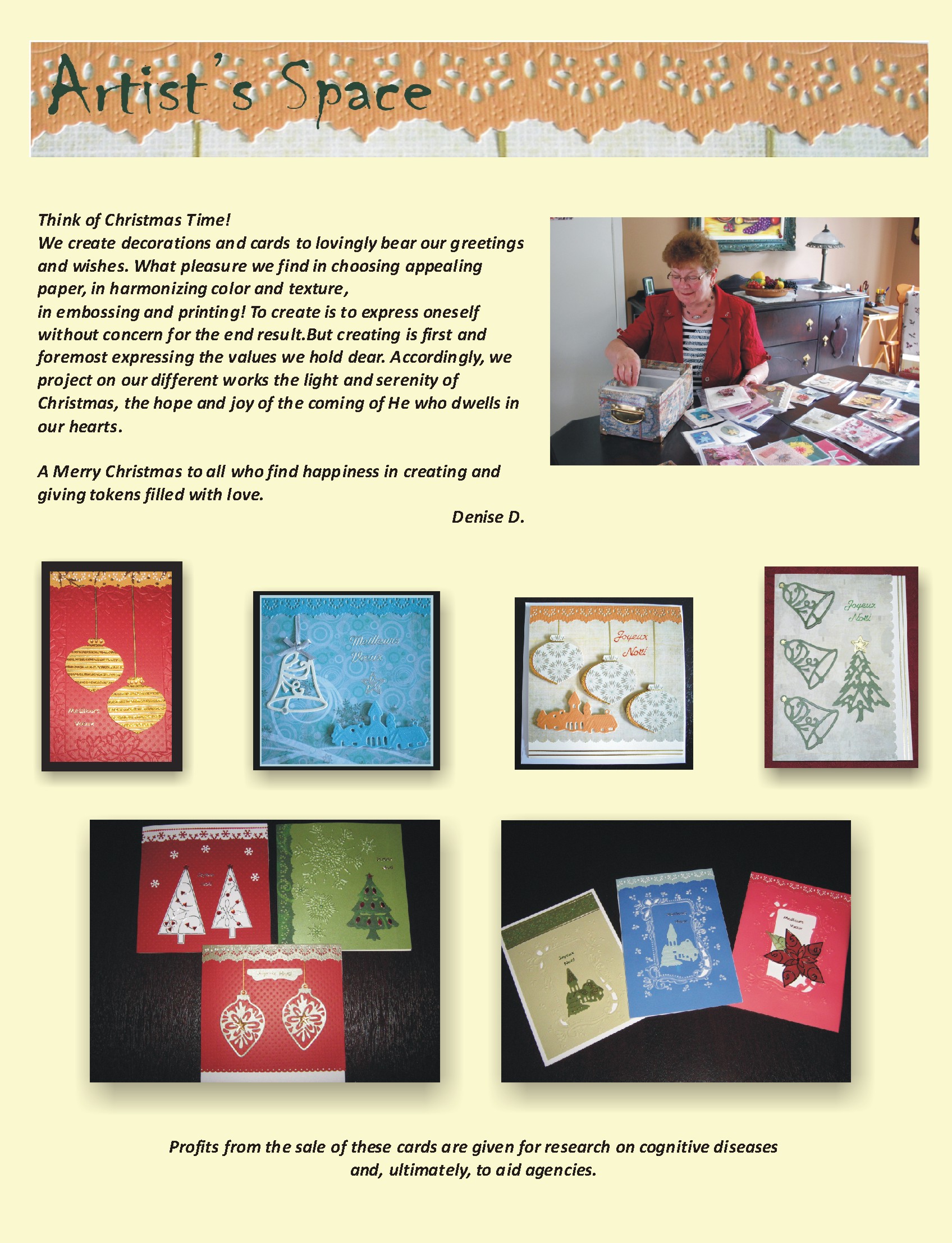 Think of Christmas time!
We create decorations and cards to lovingly bear our greetings and wishes.
What pleasure we find in choosing appealing paper,
in harmonizing color and texture,
in embossing and printing!
To create is to express oneself without concern for the end result.
But creating is first and foremost expressing the values we hold dear.
Accordingly, we project on our different works the light and serenity of Christmas,
the hope and joy of the coming of He who dwells in our hearts.
A Merry Christmas to all who find happiness in creating and giving tokens filled with love.
Profits from the sale of these cards are given for research on cognitive diseases
and, ultimately, to aid agencies.
Denise D.