Items filtered by date: March 2016
Thursday, 07 April 2016 21:14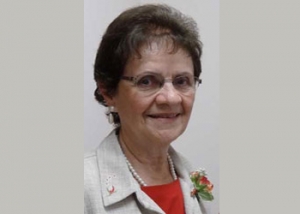 Faced with the situation that we are experiencing in the world right now, we must above all pray together for peace. This peace will only be achieved by real love and shared by all. But how difficult when the danger is real and close!
Currently, in our country, we are preparing to welcome thousands of refugees who have experienced horrific situations. I cannot say that it appeals to everyone. Fear and doubt are still in our minds, despite all our efforts to ensure that choices will be wise and well done to all points of view: safety, medical, first choice reserved for families with children, etc.
In fact, we have to accept and to surrender for the future. Easier to say than to live! We, Oblates and Volunteers, who have peace in us and who must become peacemakers in our communities, it is the right time to give it around us.
Will our love be strong enough and deep enough to live through "the Holy Spirit, God of Wisdom"? Will we be able to testify that only the love of Christ present in our hearts enables us to remain calm so that others can follow us in the hope that the Risen repeats again today
"Peace and joy be with you!" It is time for us all to shine with what dwells in us.
Rose Mathieu, Oblate