Items filtered by date: April 2017
Friday, 19 May 2017 20:04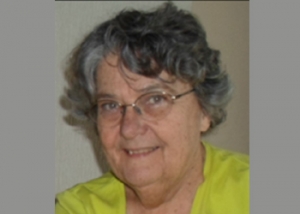 World Day of Prayer for Vocations, May 14, 2017
As a start, what is a secular institute?
It is an institute of consecrated life for men or women. Its members can either live where they were born or wherever they have been led in life, in different milieus because of their professions or their own life situations.
The secular institutes were recognized by the Church in 1947. As they are barely 70 years old, they can be considered as "young" in the Church.
Their specific mission is one entrusted to them by the Church. They exercise a responsible presence and a transforming action within the realities they encounter, to make them more just and more humane.
Their profession takes first place in their active involvement, then also, depending on each person, their social involvements, their political or associative activities, their participation in the neighbourhood or parish life, etc. … and when they reach a certain age: life after retirement!
The members gather periodically to support one another, to share lived experiences and fraternal life and to pray together.
The Oblate Missionaries of Mary Immaculate was founded in 1952 by Father Louis-Marie Parent, OMI. They number approximately 400, most of whom are in North America but also in Latin America, Africa and Europe.
They exercise all sorts of professions: teachers, nursing assistants, secretaries, hotel employees, pharmacists, notaries, nurses, salespersons etc.
In certain countries, there are astonishing professions. For example:
In Kerala, an Indian woman is head of an Institute of technology for women masons. They earn their living by making clay bricks and houses.
In Rodrigues, a Mauritian woman is in charge of an agricultural centre for the rehabilitation of young people.
What is specific about the Oblates?
When the founder, Louis-Marie Parent, saw how difficult it was for people, namely Christians, to live simple attitudes that make life more pleasant and more fraternal, he invited us to cultivate basic attitudes for all Christians! Here is what he said: "If the Oblate thinks of God, avoids criticism and complaint, is of service to others and spreads peace, her voice, her mouth, her heart and her conscience will be instruments of charity and her whole life will be one of prayer".
This seems elementary…but it can never be taken for granted!
Thursday, 04 May 2017 20:05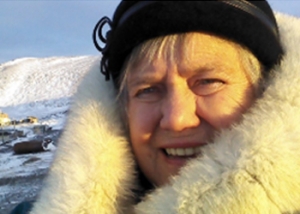 Is it for an Olympic athlete? No, it is not for an Olympic athlete. Who then received this honour? It is Fr. Jules Dion OMI, a missionary who has lived close to 60 years among the Inuit of Quartaq and Kangiqsujuaq in Nunavik. He dedicated his whole life to learning the Inuktitut language, translating the Bible and liturgical texts while developing many skills: as a dentist, doctor, cook, snowmobile mechanic, electrician etc., in addition to being a missionary priest, his main role.
I was a proud witness of the life of this man who, on Sunday, April 2, 2017, received a Gold Medal of Merit from Honourable J. Michel Doyon, Lieutenant Governor of Quebec. I had been delegated by the Diocese of Amos and to my great surprise, I found myself among the V.I.P. representatives to congratulate all the recipients, especially Fr. Dion. When the Lieutenant Governor awarded the gold medal to Fr. Dion, the 500 people in attendance gave him a standing ovation. To view this unusual event, visit the Web site of Missionary Oblates of Mary Immaculate, Our Lady of the Cape Province (in French).
It was the first time that I attended such a ceremony. The atmosphere was one of joy as 28 bronze medals were awarded to young people and 40 silver medals to community elders, and the Gold medal to Fr. Dion. I was pleased to see that a missionary was being recognized for his philanthropic and humanitarian accomplishments. A tribute to his dedication was given, mentioning the realization of his childhood dream: that of becoming a missionary among the Inuit. All eyes were turned towards Fr. Dion as the Lieutenant Governor left the stage to award him his Gold Medal. All the V.I.P.'s left their seats to congratulate him. I was cheered that all recognized his dedication among the Inuit for so many years.
When I was working in Nunavik as a missionary, I witnessed part of his life. I then wrote his biography Fifty Years Below Zero. The people are interested in his exceptional life. Two military men and the Lieutenant Governor asked me to send them the biography of Fr. Dion. I consider it a privilege to have met and spoken to the Lieutenant Governor and to these two military men.
In the next book that I am writing called: Témoins audacieux et peu frileux au Nunavik, more will be said of the many honours that Fr. Dion has received in his life. In order to keep a lasting memory of Fr. Dion, the Inuit named a road called Père Dion Road in memory of the man who has given so much of his life for the good of the community of Kangiqsujuak.
Raymonde Haché
New map of Kangigsujuaq, where Fr. Dion Rd., named after him, is shown.

New map of Kangigsujuaq, where Fr. Dion Rd., named after him, is shown.

Raymonde Haché, in the village of Kangiqsujuaq, January 2017.

Raymonde Haché, in the village of Kangiqsujuaq, January 2017.

The Lieutenant Governor of Québec, Honourable J. Michel Doyon, avards the gold medal to Fr. Jules Dion, O.M.I., for exceptional merit

The Lieutenant Governor of Québec, Honourable J. Michel Doyon, avards the gold medal to Fr. Jules Dion, O.M.I., for exceptional merit

In Richelieu Home, at Fr. Dion's residence, a screen in the hall announces an exceptional event

In Richelieu Home, at Fr. Dion's residence, a screen in the hall announces an exceptional event