Items filtered by date: August 2016
Tuesday, 13 September 2016 11:43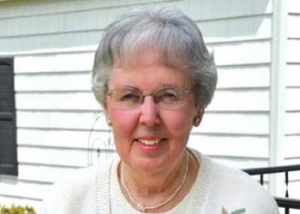 United States – Testimony published in a diocesan magazine.
"Living for Christ in the world", an interview of Beatrice Caron presents her faith journey and introduces secular institutes, specifically the one she has been a member of since 1969. This article was published in the July/August 2015 issue of Harvest, of the Roman Catholic Diocese of Portland, Maine.
To read more (click to open pdf file) Dowload
Friday, 09 September 2016 11:47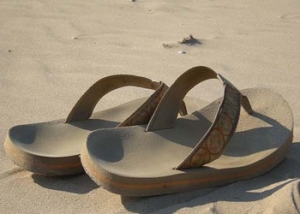 I would like to share with you some experiences I had while visiting our friend Yolande Perron. Yolande, who is senile, lives in Quebec City in a specialised residence where all the necessary care is given to patients having the same condition.
Over time, I have learned that, if I wanted to get intimately closed to Yolande, I had to remove my sandals, in other words I had strip off myself from the pity, I had to free myself from sad emotions.
With her, I learn to be comfortable with the present moment. It is an invitation to interiorize the presence of God who unites us in order to live a moment of grace with joy.
Who better than The Virgin Mary can teach us how to see, listen and talk about her Son who unites us.

On Monday, August 8th, I found Yolande wide awake, beautiful and beaming. I talked to her about what I see in her eyes. We thanked God for being together, sharing together what is happening in our hearts and within our Institute. Yolande seemed to be all ears.
I talked to her about our ill people, Denise Desrochers's mother's funeral who gathered the family and several Oblates, including her friend Flor Angélica. It is the Saturday before the Administrative Council's gathering. Flor Angélica, her translator Simone Huneault, as well as Denise Desrochers and other participants had to leave Quebec city immediately in order to get together in Nicolet for a week of reflexion and work.
We unite ourselves with her and with all the Oblates in order to ask to the Holy Spirit to accompany them. And you, Yolande, your presence is very important, I told her, the little Flor means a lot to you. If you agree, we are going to assure her of your involvement in the great mission. Her eyes and her nod say YES, YES! Then, I am going to contact Anne-Marie Chénard who is going to convey your message to her.

Then, it was mealtime. On that day, she seemed to have appetite. She slowly ate as she wanted to make the moment that unites us last. We thanked for the food, and everyone who contributed to give us this good food and all the good service.
Before I leave her, I install her comfortably for a nap, I assure her of my communication by phone with Anne-Marie Chénard who will be pleased to convey the message to Flor Angélica. With complete confidence, she lets me leave and I think that she is well inclined to take a nap.
Farewell! Best regards, Georgette B.

August 24th, 2016