Items filtered by date: April 2018
Wednesday, 09 May 2018 12:44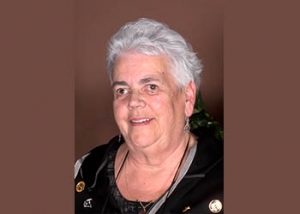 The week of April 15 the Maurician Popular Education Services Centre in Three Rivers, Quebec, acknowledged its volunteer workers. A banquet was served in honor of all the volunteers involved with the Centre. Prior to the banquet a ceremony took place that I found touching. The Administrative Council, at the suggestion of the Alpha section, announced that an art gallery would be named after me in recognition of my 20 years of service in the literacy program and I was invited to cut the ribbon at the inauguration of the gallery. I was deeply moved by this acknowledgement.
Pauline Charest, April, 2018
Our congratulations, Pauline, for you faithful commitment to promoting literacy in the community.
Tuesday, 08 May 2018 17:18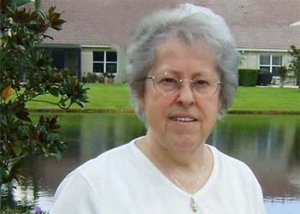 Another certificate was given to the group of women (of which I am a member) which makes quilts for babies who are born with a health issue. Each child receives one. Together we have contributed 7 00 hours of work.
TOGETHER TO SERVE
This certificate of appreciation is presented to CLAUDETTE CYR
1 000 hours of volunteer work
In recognition of your dedication, commitment
and services rendered to Saint Mary's Hospital.
April 12, 2018
My responsibility is to welcome people who come for blood work, examinations, X-rays, etc. I serve as a guide using English, French of Spanish.
Claudette, 2018