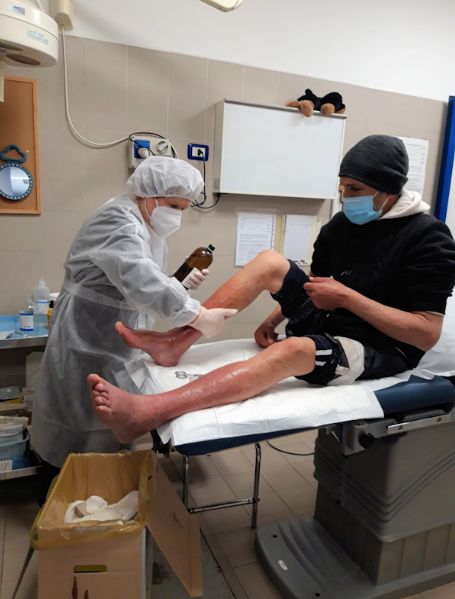 I am retired, teach as a volunteer professor of nursing and work at the Caritas Clinic of the Diocese of Rome at Termini station with the homeless as well as with strangers without resident status.

In this long period of pandemic, all hospitals and intensive care units in Rome are full of Covid patients – as is our Caritas Clinic at Termini station. We receive lot of SICK WITH SYMPTOMS of COVID-19 - 'REJECTED HUMANITY' (as Pope Francis refers to them).

While adopting all the security measures imposed by law and, using the TRIAGE method, we have been able to treat many afflicted foreigners and homeless people in this difficult period. Some even die in the street.
Each day, as I cross the threshold of the Clinic, I commend myself to God. Till now, thanks to HIS PROVIDENCE, He has protected me and given me the opportunity to extend my services to the LEAST of the LEAST.
I feel that I am fulfilling my vocation as a consecrated Oblate above all and through one of the attitudes of our spirituality: TO BE AT SERVICE: HER LOVE IS SUCH THAT SHE CHOOSES TO BECOME A BEING OF SERVICE, DIRECTING HER LIFE TOWARDS THE SERVICE OF OTHERS IN A SPIRIT OF GRATUITY. (Constitutions 1.30)
I keep in mind that Father Parent often said: "The Oblate never retires; she lives HER MISSION to the last day of her life."
Linda Lando