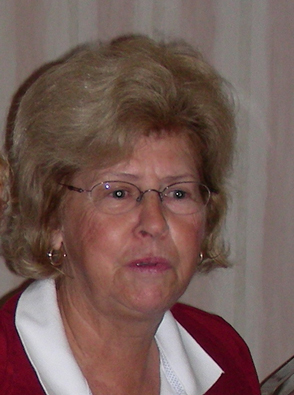 In the past six years a number of refugee families have settled in my neighborhood – young families from Syria and from various Arabic-speaking African countries. I help them to integrate through events of everyday life. That is my way of exercising my full responsibility as a committed Christian and citizen of my country.
Every fall I set up feeders to feed the birds during winter. Concerned that the e newly arrived children could damage them I invited them to take part in my project. Having helped to set up the feeders the children felt responsible for protecting them. At the same time I taught them the names of the birds that came to the feeder. To motivate them further each child had a sheet on my fridge with their name on it. Each time they saw a new bird they would come in and add the name to their list. I would make sure they had correctly identified the bird. They would look at the other children's list to see whose list was the longest. Throughout winter it was Isaka who had identified the most, ten in all.
It is through these simple acts rising from everyday life that I help them to integrate and improve their mastery of French. Last year the children helped me to decorate my apartment for Christmas. We put lights around the patio door, made stars and set up the nativity crib. It was an opportunity to speak about Christians.
Making puzzles together is an opportunity to teach colors and learn other new words. Another popular activity is playing store. I put a price on various objects. The salesperson and the buyer both learn to count Canadian money.
I have taught them an easy card game. Each player gets five unshelled peanuts. At each round the loser has to give the winner two peanuts. Ibrahim had to give the winner his last two peanuts and was angry. He slammed them down and said, "Tabarnak" [a distortion of the word "tabernacle"]. He didn't learn that from me but it served as a teachable moment.
The Syrian twins, Rajal and Roumane arrived in Canada three years ago. Rajal, the little boy, had a hip problem. According to Syrian doctors he needed to be operated as soon as possible to avoid permanent disability. His father told me that Immigration Canada fast-tracked the family's arrival to assure a timely operation. Today Rajal is normal and can run like any other child. A year ago the mother gave birth to a girl. When the mother returned home the excited twins rushed to get me to meet their little sister. The mother was sitting on the bed with her beautiful baby beside her. The twins showed me their room and jumped on their beds with joy.

This fall, Rajal and Roumane now six, came to the door to sell chocolate to raise money for their school. Each bar was worth $2. I bought five. They asked me for $5, a mistake that any Quebcois first-grader could also have made. I was generous with them expecting to give the chocolate bars out to Halloween visitors and that is what happened. At the end of October I gave the chocolate bars back to my dressed in-costumes visitors.
That is a glimpse of my activities with the young refugees in my neighborhood. They are next door and I simply have to reach out to help them to integrate in Trois-Rivières. I was a stranger and you welcomed me (Mt 25; 35).
Welcome to Canada, Babaa, Bilal, Adnan, Isaka, Ibrahim, Maurice, Atteib, Rajal, Roumane, Ousman, Fany, Ahmd, Bassam, Reponse, Qassab and those who have yet to come.
Lise Jacques
Trois-Rivières, December 18, 2018